Weddings are joyous and memorable occasions, but they can also be stressful events to plan. After all the details, including deciding on a venue, menu and décor, one of the biggest tasks is sending out invitations.
Whether you are planning a large affair or an intimate celebration, it's important to know when should wedding invitations be sent out so that your guests have ample time to make arrangements to attend. In this article, we will discuss the timeline for when traditional wedding invitations should be sent out as well as tips for how to ensure your guests receive them in plenty of time.
6 weeks before the wedding
The average engagement is about 14 months, so 6 weeks before the wedding would be 8 months into the engagement. This is a good time to send out invitations because it gives guests plenty of time to save the date and plan for the wedding. It also gives you time to make sure all the details on the invitation are correct.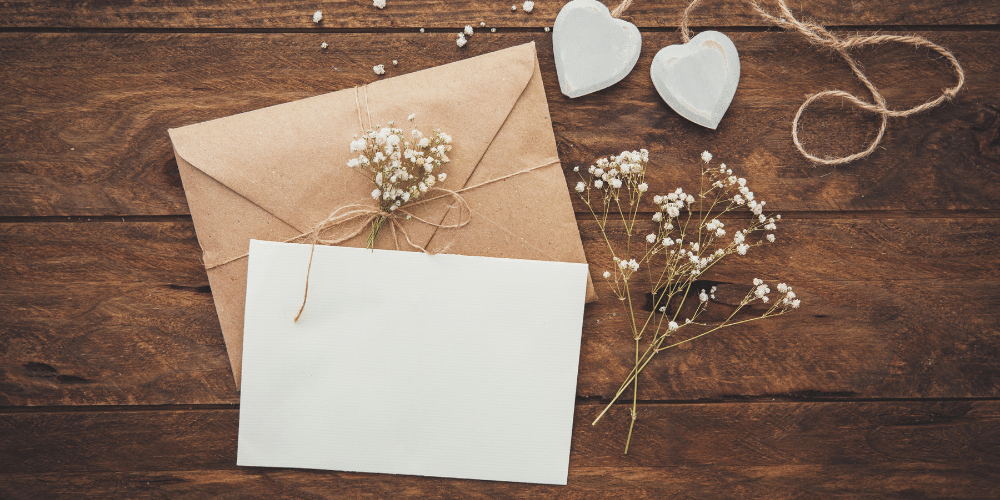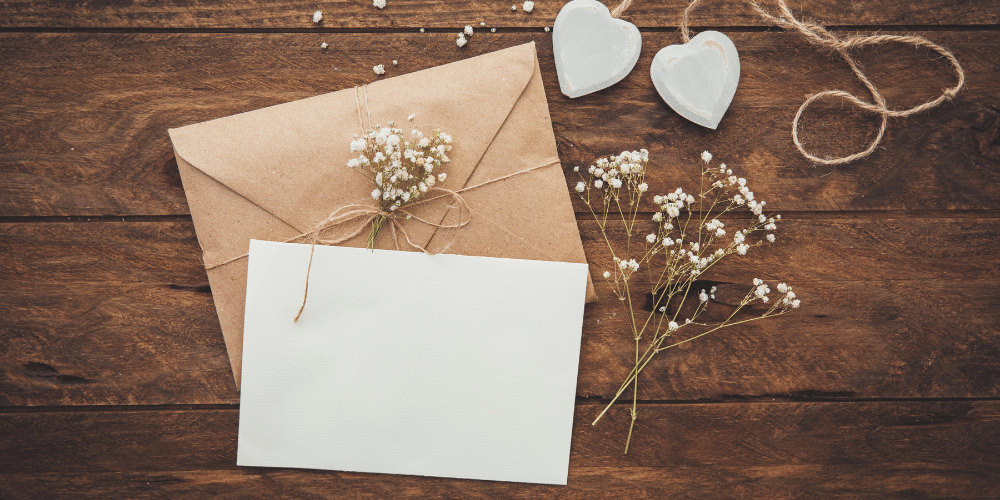 What information to include on the invitation
When it comes to wedding invitations, there is a lot of important information that needs to be included in order to ensure that your guests have all the details they need to know. Here is a rundown of what should be included on your wedding invitations:

The date of the wedding – This is probably the most important piece of information to include on your invitations! Make sure you list the date in full (including the year) so that there is no confusion.

The time of the ceremony – Guests will need to know what time they should arrive for the ceremony, so make sure to include this information on your invitations.

The location of the ceremony and reception – Again, very important for guests to know where they need to go on the big day! Be sure to list both the address and name of the venue (if applicable).

Your names – Of course, you'll want to include your own names on the invitations! If you're using traditional titles (Mr. and Mrs., etc.), be sure to include those as well.

The RSVP deadline – It's important to set a deadline for RSVPs so that you can finalize your guest count and other arrangements. Be sure to list a date by which guests should RSVP, as well as how they can do so (e.g., by email, phone, etc.).
Addressing the invitations
When it comes to addressing the invitations, you have a few options. You can either address them yourself or have a calligrapher do it for you. If you're doing it yourself, make sure to use a clear and legible font.

If you're having a calligrapher address your invitations, they will usually provide you with a list of suggested fonts. Once you've chosen a font, they will create a beautiful, unique design for your invitations.
How to choose the right design
When you are planning your wedding, there are many important details to consider. One of the most important details is when to send out your invitations. You will want to give your guests enough time to save the date and make travel arrangements, but you don't want to send them too early and risk forgetting about the event yourself!

Here are a few tips to help you choose the right time to send out your invitations:

1. Consider the timing of your wedding. If you are having a destination wedding or a summer wedding, you will want to send out your invitations earlier than if you are having a winter wedding or a local wedding.

2. Give yourself enough time to plan. You will need to account for the time it takes to design and print your invitations, stuff them into envelopes, and mail them out. Don't wait until the last minute!

3. Send a "save the date" card first. This can be a simple card with the date and location of your wedding. This will give your guests a heads up so they can start making plans.

4. Make sure you have all the addresses. Collecting mailing addresses from all of your guests can be daunting, but it's worth it! You don't want any guests to miss out on your invitation because you didn't have their address.

5. Give yourself some wiggle room. Things always come up, and it's best to give yourself a few extra weeks just in case you need to mail out second invitations.

By following these tips, you can make sure that your guests receive their invitations at the right time and that everyone is able to attend your special day!
Tips for creating your own invitations
When it comes to weddings, the invitations are one of the most important details. After all, they set the tone for your big day and give your guests their first glimpse into what your wedding will be like.

If you're planning on DIY-ing your invitations, there are a few things you should keep in mind. First, make sure you start early! This way you'll have plenty of time to design and create your invitations without feeling rushed.

Next, think about your overall wedding theme and style. What colors will you be using? What kind of vibe do you want to convey? Your invitations should reflect these elements.

Finally, don't forget the basics! Include all the important information like date, time, and location of the ceremony and reception. You might also want to include a RSVP card so guests can let you know if they'll be able to attend.

By following these tips, you'll be well on your way to creating beautiful DIY wedding invitations that perfectly capture the spirit of your big day!
Who to Send Wedding Invitations To
Wedding invitations should be sent to anyone who you would like to have attend your wedding. This includes close family members, friends, and even co-workers. If you are unsure of who to invite, make a list of everyone you would like to have at your wedding and send them an invitation. It is better to err on the side of sending too many invitations than not enough.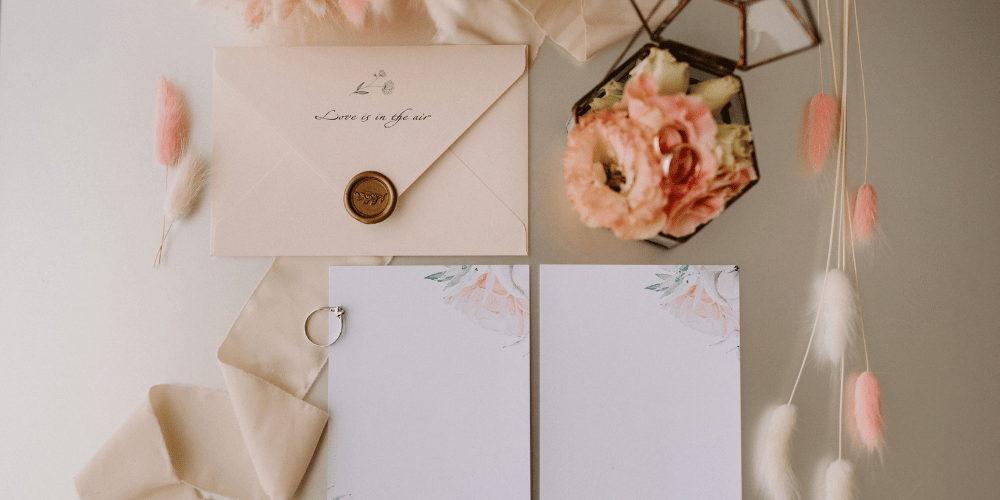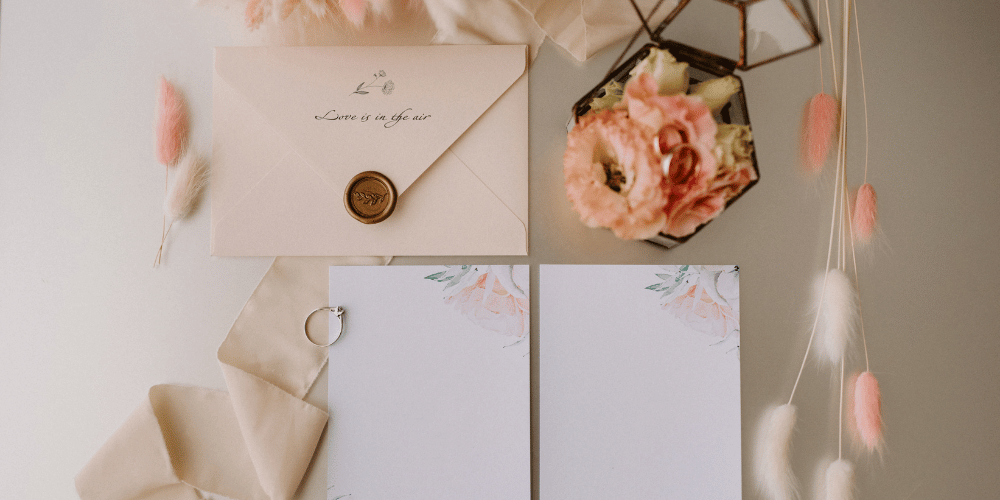 How Many Wedding Invitations to Send Out
When it comes to wedding invitations, there is no hard and fast rule for how many to send out. It really depends on a number of factors, including the size of your guest list, the formality of your wedding, and your budget.

If you're inviting a lot of guests, you may need to increase your order quantity to accommodate everyone. Conversely, if you're having a smaller, more intimate affair, you may be able to get away with ordering fewer invitations.

As for the timing of when to send them out, wedding invitations typically go out six to eight weeks before the big day. This gives your guests plenty of time to clear their schedules and make travel arrangements, if needed. However, if your wedding is less than three months away, you may want to consider mailing them sooner so that your guests have ample time to prepare.
Conclusion
Sending out wedding invitations can be a stressful process, but with proper planning and organization it doesn't have to be. As a general rule of thumb, you should send out your invitations at least 8 weeks before the big day – this will ensure that all of your guests have plenty of time to plan their travel arrangements and make sure they are able to attend. Additionally, giving yourself plenty of time allows for any mishaps along the way (like an invitation getting lost in the mail) so that you can send replacements if need be. With these tips in mind, sending out wedding invitations is sure to go smoothly!