Planning a wedding is an exciting event that requires lots of planning. From the venue to the caterer, the flowers to the dress, there are so many decisions to make to ensure you create the perfect wedding day. One key element of any weddings is the music and entertainment. Hiring a DJ can provide your guests with a great evening of fun and music and help set your reception apart from all others. But how much does a wedding DJ cost? In this blog post, we'll explore what affects DJ prices and how you can get the best deal for your budget.
How Much Does a DJ Cost for a Wedding?
It's difficult to say how much a DJ will cost for your wedding without knowing the details of your event. The number of guests, the location, the length of the reception, and other factors will all affect the price.

Generally speaking, you can expect to pay anywhere from $500 to $1,500 for a professional DJ. This is a big range, but it gives you an idea of what you can expect to spend. Keep in mind that the average cost of a wedding in the United States is around $30,000, so a DJ will only make up a small portion of your overall budget.

Of course, there are always ways to save money on your wedding DJ. If you're willing to do some research and compare prices, you may be able to find a great deal. Additionally, many DJs offer discounts for weddings that take place during off-peak months or on weekdays.

No matter what your budget is, there's a DJ out there who can help make your wedding day perfect. With so many options available, it's just a matter of finding the right one for you and your event.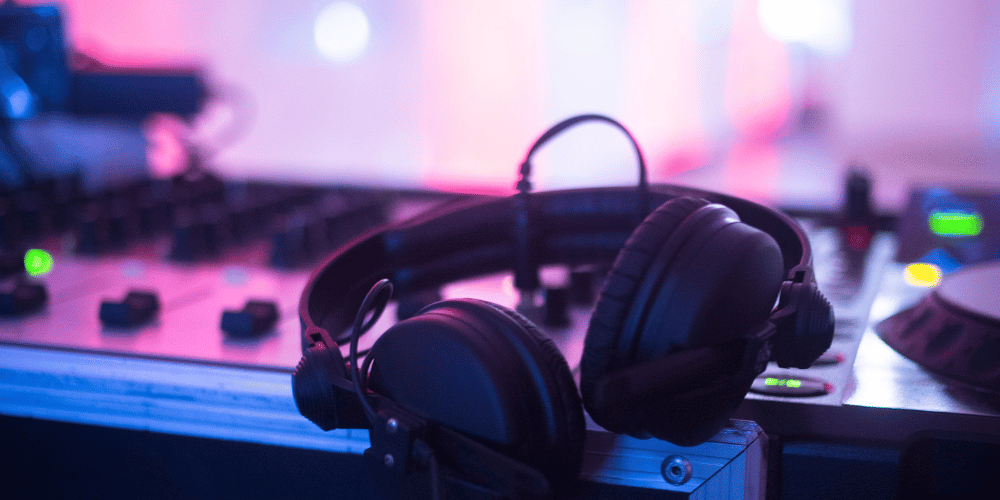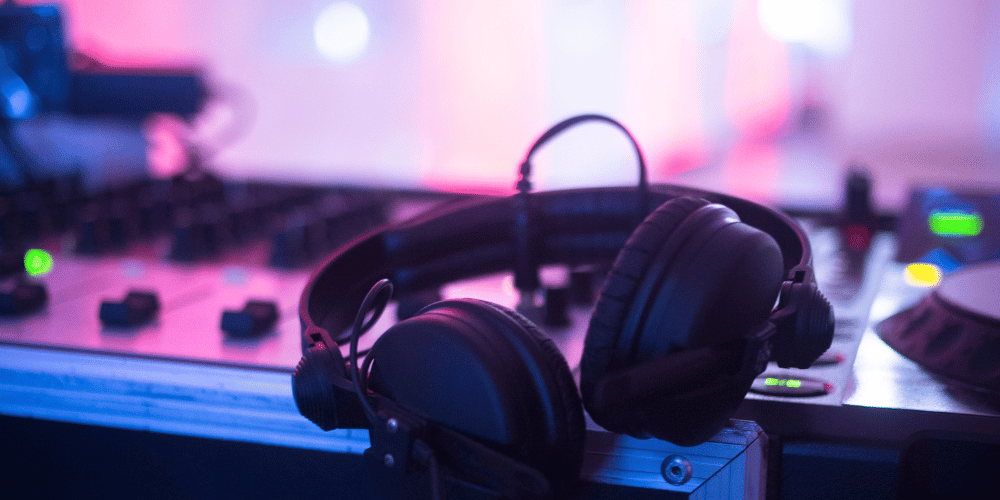 Why Hiring a DJ For Your Wedding Is Important
A wedding DJ can help make your special day even more memorable. They can provide music and entertainment that will keep your guests entertained and dancing all night long. A good DJ can also help to create a fun and festive atmosphere, which is perfect for a wedding reception.

There are many reasons why hiring a DJ for your wedding is important. First, a DJ can help to set the mood for your reception. They can play upbeat music to get everyone in the party spirit or slow songs to create a more romantic atmosphere. A good DJ will also be able to read the crowd and play songs that everyone will enjoy.

Second, a DJ can help to keep your guests entertained during downtime between events like the first dance and the cake cutting. They can play games, take requests, and make announcements over the PA system. This will help to keep your reception moving smoothly and prevent any awkward lulls in the action.

Third, a DJ can add some extra excitement to your reception with special effects like fog machines and light shows. These added touches can really make your wedding reception unique and unforgettable.

Fourth, hiring a DJ is a great way to support local businesses. When you hire a DJ from a local company, you are helping to create jobs in your community. In addition, you are likely getting better value for your money as local DJs are typically more affordable than national companies.

Finally, hiring a DJ for your wedding is simply a smart investment. A good DJ will help to make your wedding reception a success, and the memories you create will last forever. With so many benefits, hiring a wedding DJ is an obvious choice.
How to Choose the Right DJ For Your Wedding
When it comes to weddings, choosing the right DJ can be the difference between a night you and your guests will remember forever, or one you'd rather forget. But with so many DJs out there, how do you choose the right one for your wedding?

Here are a few things to keep in mind when making your decision:

1. What style of music do you want played at your wedding? If you're looking for a mix of music genres, make sure the DJ you choose has experience playing all kinds of music.

2. How important is personality? If you want a DJ who will get everyone on the dance floor, look for someone with an outgoing personality. However, if you'd prefer someone who stays in the background, that's perfectly fine too – just make sure to let them know what you're looking for ahead of time.

3. Do they have any experience working weddings? This is an important one – you want to make sure your DJ knows how to read a crowd and keep the energy up throughout the night. Ask for references from past weddings and see if they have any recommendations from other couples who have used their services.

4. What kind of equipment do they use? This is another important detail to consider – you want to make sure their equipment is top-notch and will be able to handle anything from general crowd noise to special requests from guests.
How much do wedding DJs cost?
As with most wedding vendors, the cost of hiring a DJ will vary depending on a number of factors, including the size and location of your event, the length of time you need them for, and the specific services they offer. That said, you can expect to pay anywhere from $500 to $1,500 for a professional wedding DJ.

Of course, there are always ways to save money on your wedding DJ if you're willing to be flexible on some of the details. For example, booking a DJ for a Friday or Sunday night wedding will likely be cheaper than hiring them for a Saturday night. Additionally, many DJs offer discounts for weddings that take place outside of peak season (generally May through October in most parts of the country).

If you're set on hiring a particular DJ or you have your heart set on a Saturday night wedding, there are still plenty of ways to keep costs down. One option is to book them for a shorter amount of time (e.g., four hours instead of eight) or only have them play during key moments of the reception like cocktail hour and dancing. Another possibility is to ask if they offer any package deals that include additional services like lighting or music selection.
How to find a good wedding DJ
When it comes to finding a good wedding DJ, there are a few things you should keep in mind. First and foremost, you want to find someone who is reputable and has experience. You also want to make sure they have the proper equipment and resources to make your wedding a success.

There are a few ways to find a good wedding DJ. You can start by asking friends and family for recommendations. You can also search online for reviews of local DJs. Once you have a few names, you can contact each one and ask about their rates and services.

It's important to remember that not all DJs are created equal. Be sure to do your research and ask around before making your final decision. With a little effort, you should be able to find a great DJ that will help make your wedding day perfect!
What to look for in a wedding DJ
If you're looking for a wedding DJ, there are a few things you should keep in mind. First, you'll want to make sure the DJ has experience performing at weddings. Ask for references and check out online reviews to get an idea of what other couples have thought of their experience with the DJ.

It's also important to make sure the DJ is a good fit for your specific wedding. Ask them questions about their music selection, what kind of equipment they use, and how they typically structure wedding receptions. You should also get a sense of their personality to see if they're someone you would be comfortable working with on your big day.

Finally, don't forget to ask about pricing. Wedding DJs can vary widely in terms of how much they charge, so it's important to get an estimate upfront. Once you have all this information, you'll be able to make an informed decision about whether or not a particular DJ is the right fit for your wedding.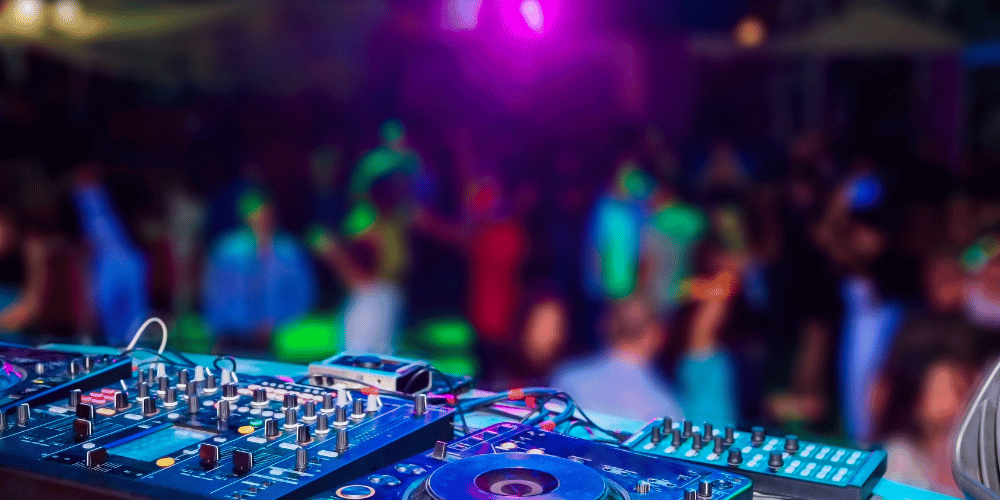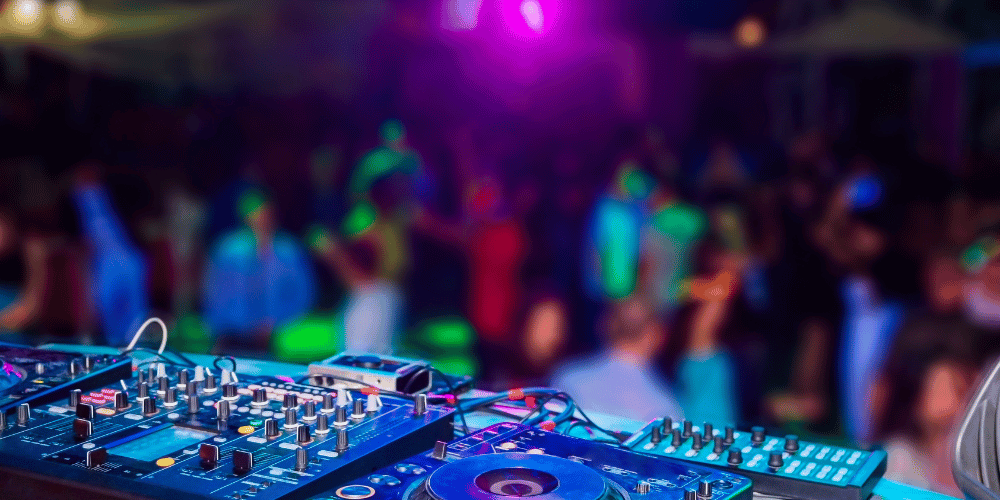 How to save money on a wedding DJ
For many couples, a wedding DJ is one of the most important aspects of their big day. After all, the music can really set the tone for the entire event! But with the average cost of a wedding DJ running around $1,000, it's no wonder that couples are always looking for ways to save money on this essential wedding vendor.

Here are a few tips for how to save money on your wedding DJ:

1. Shop around and compare prices. There is no need to settle for the first DJ you come across. Get quotes from a few different DJs in your area to see who offers the best rate.

2. Ask about package deals. Some DJs offer discounts if you book them for additional services, such as lighting or MCing.

3. Think outside the traditional DJ route. If you have a friend or family member who is a great mixer, see if they would be willing to DJ your wedding for free or at a reduced rate.

4. Choose your songs wisely. A big part of what you're paying for when you hire a DJ is their expertise in choosing just the right songs to get everyone dancing and having a good time. So, if you have specific songs in mind that you absolutely must hear at your reception, be sure to let your DJ know in advance so they can work them into their set list accordingly. This way, you won't have any surprises (and hopefully no disappointed guests!).
Conclusion
Ultimately, the cost of hiring a wedding DJ will depend on your unique needs and preferences. However, with some research and planning, you can find an experienced DJ who is willing to provide high-quality services for a reasonable price. Remember that a good DJ will be able to make your big day even more special with their music selection and help create an unforgettable experience for everyone in attendance. With these tips in mind, you should have no problem finding the perfect wedding DJ at the right price!