Sewing is a craft that has been around for ages. It's a great way to take your clothes up a notch, adding an extra layer of customization and personalization to your wardrobe. In this post, we will teach you how to sew a skirt, step by step. No sewing experience necessary!
What You'll Need
To sew a skirt, you'll need: a skirt pattern, fabric (width measurement), waistband/corset material, seam allowances, envelope or narrow tube sewing machine needle, bias tape or other securing method, and scissors.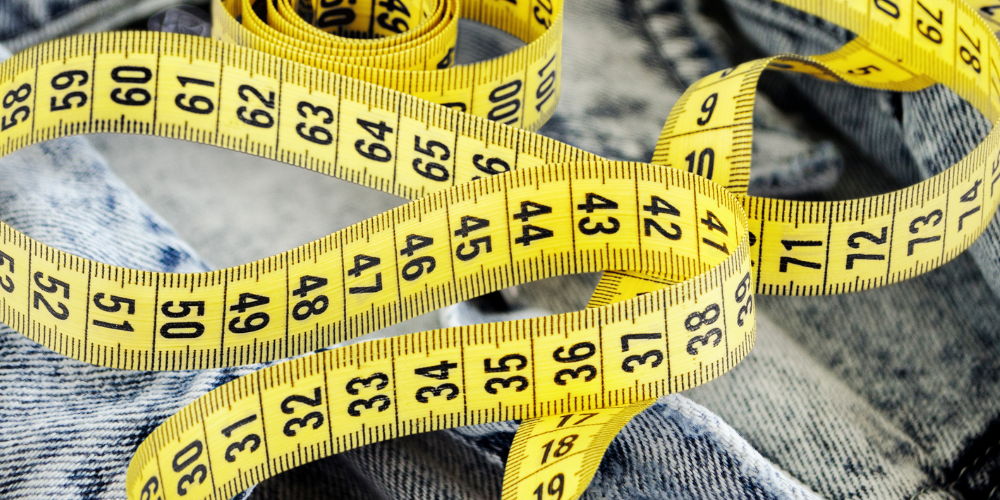 How to Sew a Skirt
If you're looking to sew a skirt, there are a few things to keep in mind. Skirts can be made in a variety of lengths and widths, so be sure to find the style that works best for you. The following tips will help you sew a skirt with ease:

1. Start by sketching out your skirt design on paper or onscreen. Make sure the outline is accurate before beginning to sew.

2. Mark the length of your skirt from waistband to hemline on your fabric.

3. Cut out your fabric according to the markings you made earlier. Be careful not to cut off too much fabric at the waistband – this will leave a noticeable seam line where the waistband was sewn onto the fabric.

4. Sew along the marked lines using a zigzag or straight stitch using lightweight cotton thread (or even linen if desired). Use care not to stretch out the waistband too much during sewing; it should stay snug against your body without being constricting. If you need help sewing a skirt, our How To Sew A Skirt guide has more detailed instructions and pictures!
Tips for Sewing a Skirt
There are a few tips for sewing a skirt that will help ensure a perfect outcome.

1. Follow the manufacturer's instructions for threading the machine. Sewing with the wrong thread can result in a flawed skirt.

2. Use a sturdy thread when sewing your seams. A delicate fabric will not hold up to repeated stitching and may tear easily.

3. Allow ample time for your skirt to dry before wearing it. A damp skirt will be difficult to manage and may not fit well once it is finished.
Sewing a Skirt the Right Way
There are a few things to keep in mind when sewing a skirt:

1. Make sure your fabric is the right size. Skirts can be made from any length of fabric, but they should fit comfortably around the waist and hips.
2. Choose the right hemming method. You can use a standard hem or a bias hem, depending on your preference and the type of skirt you're making.
3. Use sturdy seam tape to keep your stitches together and prevent unraveling.
4. Trim your skirt before you sew it down, unless you want it really full (in which case, leave it raw).
Sewing Basics
If you're new to sewing, or if you've been doing it for a while but haven't tackled a skirt yet, this guide will show you how to sew a basic A-line skirt. You'll need:
• A fabric and thread of your choice
• A straight edge (or ruler)
• A Sewing Machine
• Basic notions, such as a zippered seam tool, pinking shears, and seam ripper
Steps:
1. Trace the outline of your desired skirt shape onto your fabric using a straight edge or ruler. If you're not sure how big your skirt should be, take some measurements from the side of your body where you want the waistline to fall. In general, skirts are made in one of two lengths: mini or maxi. Mini skirts are typically ankle-length on girls and knee-length on boys; maxi skirts can be anywhere from floor-length to knee-length.
2. Trim off any excess fabric around the traced outline with scissors. Make sure that the trimmed fabric is even with the traced line—if it's not, use a tailor's chalk or marking pen to make corrections before continuing.
3. With right sides together, pin along the pinned edges of the outer Fabric piece (the one you traced). Use plenty of pins so that the stitches won't show when you sew. Note: If you're making a mini skirt, remember to cut off any excess at the hemline!
4a. On an electronic sewing machine, start by selecting the straight stitch (on a basic sewing machine, it's usually called "seam"). You can also use a zippered seam tool to help ensure a even seam. If you're using a hand-sewing machine, follow the same basic steps but select the "basting stitch" instead of the "seam."
4b. Sew slowly and evenly around the edge of the fabric, stopping about 1/2 inch from the outer edge. Make sure that your stitches are going through both layers of fabric!
5. Trim off any excess fabric around the edge of your skirt with pinking shears. Make sure that both fabrics are still attached to the raw edge of each other—you don't want any stitches showing!
6. Turn your skirt right side out and press lightly with a hot iron or a dryer sheet if desired.
7. If you're using an electronic sewing machine, unzip your seam and press firmly with your fingers to remove any excess bulk from your seams. If you're hand-sewing, simply finish zipping up your seam and pressing lightly.
8. Enjoy your new skirt!
Sewing Skirts
If you're a beginner sewer, sewing a skirt may seem like a daunting task. But with a little planning and some basic Sewing Skills, you can sew a beautiful skirt in no time. Follow these easy steps to sew your very own skirts:

1. Choose the right fabric. Skirts are usually made from cotton or rayon fabric, but there are a variety of other fabrics that can be used, such as linen, silk, or satin. The main thing to consider is the weight and drape of the fabric.

2. Gauge your fabric. Before you start sewing, you'll need to determine the width and height of the skirt you want to make. To do this, measure around your waist at its narrowest point (usually about 2 inches below your natural waistline) and multiply that number by 2 for the overall width of your skirt hemline (total = width of hemline). Then measure around your hips at their widest point (usually about 4 inches above your natural waistline), and multiply that number by 2 for the overall length of your skirt panel (total = length of panel).

3. Cut out the fabric pieces. Now it's time to cut out your fabric pieces! You'll need 1 piece of fabric for the front panel and 1 piece for the back panel. The front panel should be exactly half the length of the back panel; so if your skirt has a total hemline width of 18 inches and total length of panel is 26 inches, the front panel would be 12 inches wide and 16 inches long.

4. Sew the pieces together. Now it's time to sew your fabric pieces together! Start by sewing the front panel to the back panel at the waistline intersection (the place where you measured). Then sew the sides of the front panel to the sides of the back panel. Finally, finish off the seam by sewing the top edge of the front panel to the top edge of the back panel.

5. Make adjustments. Once you've completed your skirt, take a look at how it looks and make any necessary adjustments. If there are any gaps at the waistline or along the sides, you can stitch them closed using a zigzag stitch or a straight stitch. If you'd like your skirt to be a bit more fitted, you can also try using a bias tape hemline instead of a regular hemline.
Sewing a Waistband
There are a few basic steps to sewing a waistband:

1. Cut out your waistband fabric. The width of the band should be about 1 inch wider than the circumference of your waist.

2. Straighten the fabric and fold it in half so that the sewn edge is on the inside, making sure there are no wrinkles or folds.

3. Pin the folded edge to one side of your waistband fabric, then sew it down using a straight stitch or zigzag stitch. Make sure that you backstitch at the start and end of the seam to keep it strong. Don't try to stretch or pull on the waistband after you have sewn it down – if it starts to come apart, you've done it wrong!

4. Now repeat step 3 with the other side of the waistband fabric, and sew it down using a different stitch (for example, a French seam). Again, make sure you backstitch at both ends of the seam.

5. Trim off any excess material from around your waistband seams, then press them open. You now have a perfect fit for your skirt!
Sewing a Hem
If you're looking for a beginner sewing project, consider sewing a skirt. Skirts are a great way to show off your fashion sense and can be made in a variety of lengths and styles. Here's how to sew a skirt:

1. Start by tracing the outline of your skirt onto fabric. Make sure the tracing is accurate, as you'll need to adjust the size of the finished skirt accordingly.
2. Cut out the traced pattern with a Sewing Machine or Handpiece. You may need to turn the hem allowance up or down depending on your chosen style and length of skirt. Hemming on machines can be tricky – consult your machine's manual if you're unsure how to do it!
3. Following manufacturer's instructions, attach the hem allowance to the inside of each leg of your skirt (this will help it maintain its shape when worn).
4. Next, position your fabric so that it extends below your waistline by about 1in (2.5cm) – this will provide enough fabric for pleating or gathers at either side of your waistline (or anywhere else you want them). If necessary, trim away excess fabric until you have enough – don't worry, this is normal!
5. Pleat or gather the fabric according to desired effect (you could also use bias tape if you prefer). Pin in place and sew along edge with straight stitch or zigzag stitch; make sure not to over-stitch as this will cause the pleats or gathers to become distorted.
6. Turn your skirt right side out, and press down gently with a Steam Iron. Slip on your favourite dress or skirt and admire your handiwork!
Finishing Touches
1. To complete your skirt, hem it by sewing a ½-inch seam allowance on one edge.
2. Turn the hemmed edge under so that it meets the sewn perimeter of the skirt at a right angle. Press the seam allowance open.
3. Match up the raw edges of the skirt and press them together to form a finished seam. Trim any excess fabric from both skirts, then zigzag or serge them together in one direction only (not back and forth). Now your skirt is finished!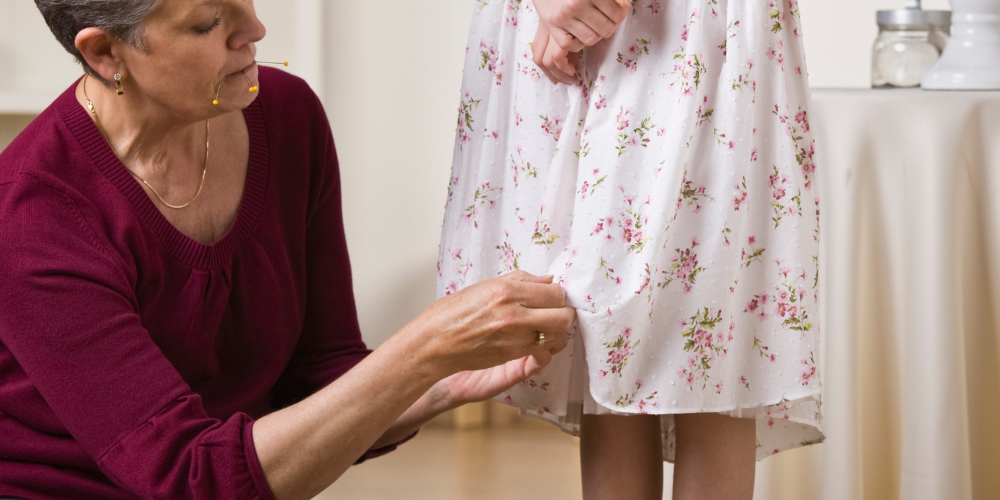 Final Notes
If you're looking for a way to up your sewing game, learn how to sew a skirt. skirts are one of the easiest and most versatile types of clothing to sew, and with the right techniques, they can be made in a variety of fabrics and sizes. Here are some tips on how to sew a skirt:

1. Start by measuring your waistline where you want the skirt to fall. This will help you determine the size of fabric you need.

2. Cut out your fabric using a straight edge and hemmed seam allowance. Don't forget to add seam allowances for the pleats!

3. Pleat your fabric by folding it in half lengthwise, then in half again widthwise (see image below). Pin each pleat in place before serging or zigzagging if desired (see photo below).

4. Sew around each pleat, making sure not to stretch the fabric or reach too far down into the pleats (see photo below). Finish by stitching through all layers of fabric and pulling tight (see photo below).